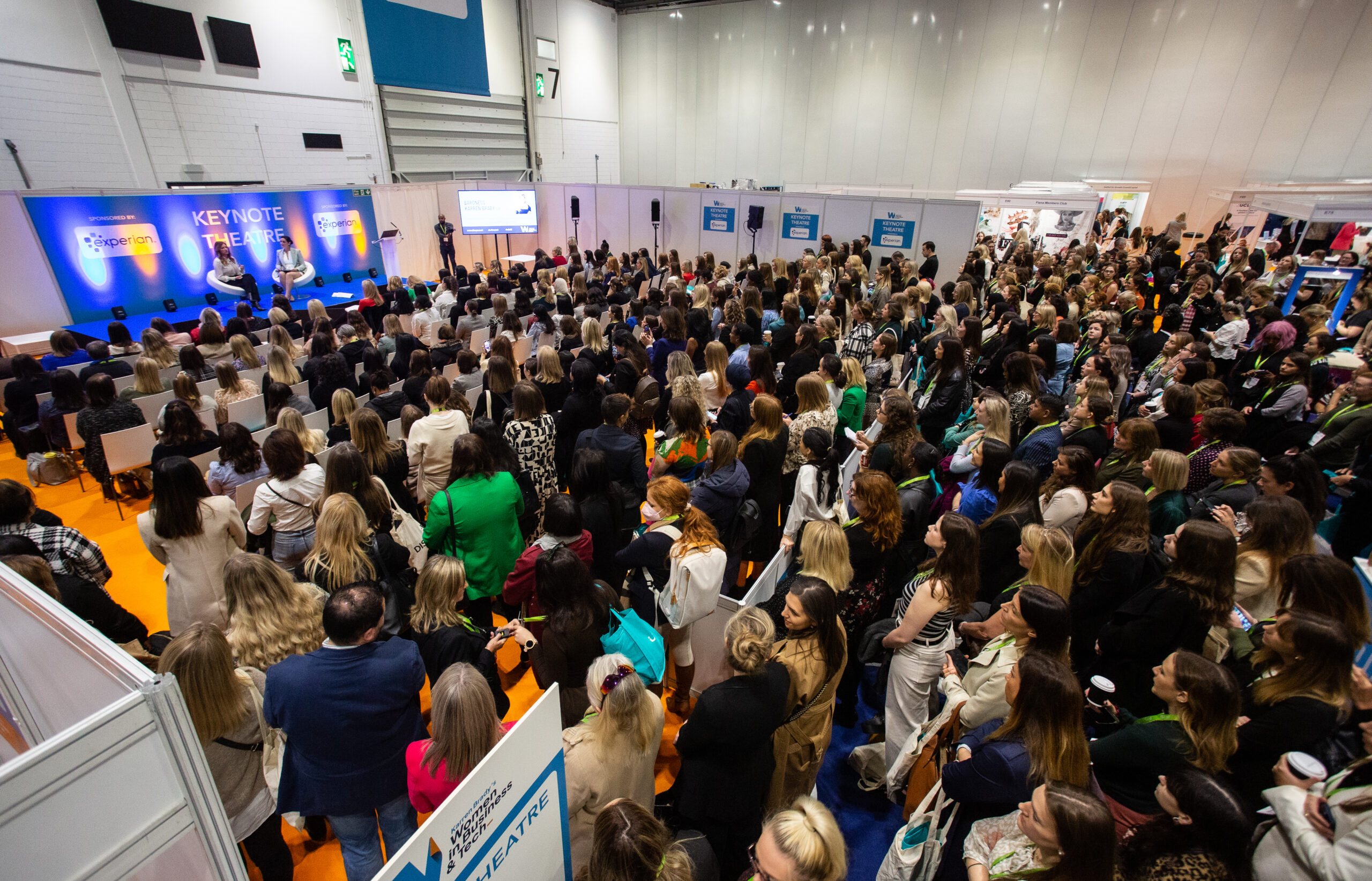 Thousands of tech leaders & entrepreneurs heading to Karren Brady's Women in Business & Tech Expo
3rd October 2023
Karren Brady's Women in Business & Tech Expo has seen a 50% increase in number of registrations ahead of 2023 event in October.
Taking place 18-19 October 2023 at ExCeL London, the industry-leading hiring event is for those who aspire to thrive in their professional careers and grow their businesses and has never been more in demand.
Provide tech professionals and entrepreneurs a platform to progress their careers with female-championing and industry-leading organisations is vital to the success of the UK's technology and business sectors. 17,000 female workers left the tech industry between Q4 2022 and Q1 2023, despite overall headcount increasing by 85,000, according to figures from the Office of National Statistics (ONS). This drop was followed by a further 3,000 women leaving the profession between Q1 and Q2 this year. The show aims to encourage businesses to look at their retention and DEI strategies with the same importance as their recruitment and encourage more women to join the tech sector and embark on journeys to become entrepreneurs.
This free-to-attend female-led exhibition and conference provides inspiration, guidance, recruitment opportunities, and professional services to supercharge attendees' professional journey within the technology and wider business sectors.
Hear from the UK's leading entrepreneurs, CEOs & tech pioneers
Baroness Karren Brady CBE and Steven Bartlett headline the two-day keynote programme of inspiring entrepreneurs, CEOs, technology leaders, career-influencers and wellbeing experts.
Speakers will share practical advice and insight on a range of subjects, including STEM careers, diversity and inclusion, career progression, business strategies, business transformation, upskilling and reskilling, returning to work after a career break, and entering new industries.
Other keynote speakers include:
Shazia Hussain, BBC Apprentice – 2023 and Senior Specialist Recruiter (Technology)
Zara Janjua, Broadcast Multi-Hyphen and CEO of Everything
Lewis Smith, Founder, Dropship Unlocked
Nesha Pai, Speaker and Author
Bex Band, Author, Adventurer, Founder & CEO, Love Her Wild
Busi Sizani, Head of Global Diversity, Equity & Inclusion, Deliveroo
Professor Nancy Doyle, Head of Partnership Development, Genius Within CIC
Zoe Cairns, International Social Media Speaker, Trainer & Consultant
Receive free networking, advice and business services support
The Women In Business & Tech Expo offers a range of special free show-floor features to support job seekers, tech professionals and business owners. Features include:
CV Writing & Interview Clinic – Sponsored by Visa. Attendees can visit the clinic and receive top tips and advice on their CV's, LinkedIn profiles and get interview skills from experts at Visa.
Business Speed Networking – Sponsored by Dell. The Business Speed Networking will provide attendees with the opportunity to pitch their product or service to dozens of other businesspeople in just 1 minute.
Headshots – Attendees looking to smarten their digital personal brand will be able to get a professional headshot taken and sent to them for free.
Networking lounge – The lounge enables attendees to connect and collaborate with like-minded women, grab a coffee and grow their network.
Connect with companies that champion women

Global organisations CGI, Deliveroo, BBC, Visa, Trainline, Thales, Dell Technologies, Vodafone, Motorola, Hitachi Solutions and Capital One join the diverse technology, recruitment and business exhibitors in advocating diverse workforces and showcasing their supportive services throughout the event.
Discussing their presence at the event and its importance, Chris Peel, CEO at Hatch, said: "Based on the success of our Women-in-Tech Academy programmes, we are using the WIBTE as the launchpad for a new initiative to accelerate positive change for gender balance across the UK tech landscape. Our goal is train and place 2024 women into tech roles in 2024, focusing on the skill areas in highest demand and the roles that employers need most, so that these women can build meaningful, sustainable careers. All we need now are inclusive employers to join us on this mission, and we truly believe the WIBTE will be the perfect environment to find them."
Sue-Ellen Wright, Managing Director of Sopra Steria's Aerospace Defence and Security Business added: "We're excited to exhibit at Women in Business & Tech Expo to highlight what we're doing as an organisation to support not only hiring more women into our business but also how we support, encourage and promote our female employees. We're proud of Sopra Steria being certified as a Great Place to Work® and ranked as a UK's Best Workplace™ for Super Large Organisations, for Women, Wellbeing and Technology. We feel attending the event is a wonderful way to show women who already or want to work in the tech industry, that our business could offer what they're looking for."
Professionals will have ample opportunities to meet one-on-one with companies who are passionate about diversity, equality and inclusion, recruiting for a diverse range of roles, and championing training and development.
An award-winning programme, exhibition of world-class businesses and career-altering networking opportunities await professionals of all levels at Karren Brady's Women in Business & Tech Expo.
To ensure this opportunity is open to all, tickets for Karren Brady's Women in Business & Tech Expo are free, click here to register. 
Back to content