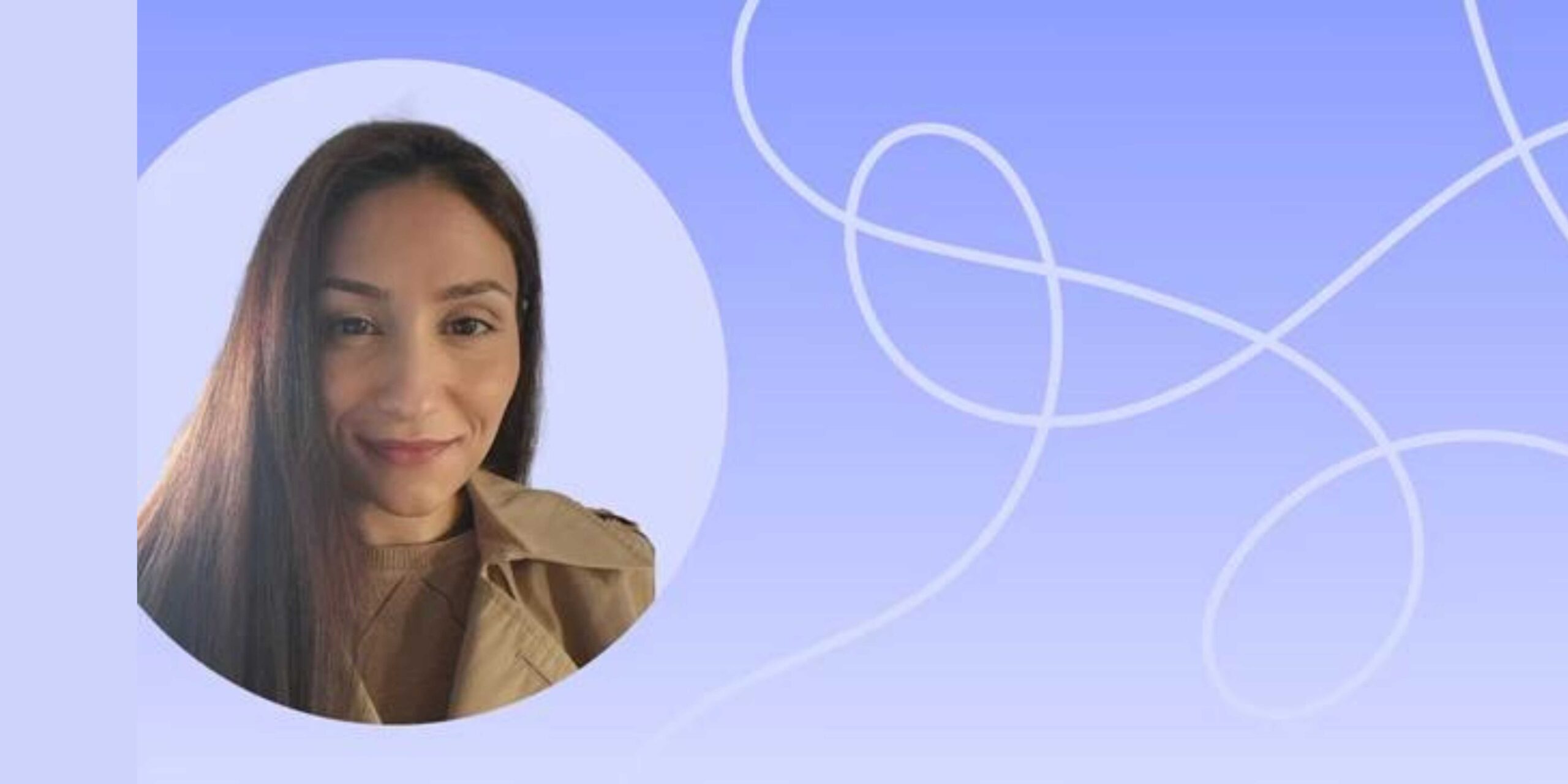 My Path to Dojo: from Business Analyst to Engineer
10th October 2023
At Dojo, we're passionate about our culture of learning and growth, and we know that sometimes the best skills are honed in unexpected places. Meet Annie Rizvi, a Software Engineer who started her career as a Product Owner at Paymentsense before deciding to take the leap into engineering.
First things first. What's your name and what do you do at Dojo?
Hey there! I'm Annie Rizvi, and I'm a software engineer at Dojo in our London HQ.
I contribute to developing and maintaining our innovative software products. My job is like solving a never-ending puzzle. There are many coding triumphs and debugging dramas, but who doesn't love the thrill of finding that one missing semicolon that brings the whole program crashing down? All jokes aside, I genuinely enjoy the challenges and the satisfaction of seeing my code come to life.
Summarise your career for us! Give us the highlights…
I started at Paymentsense over four years ago as a Product Owner after doing a similar role at HM Revenue & Customs. I bridged the gap between business stakeholders and the development team to help our customers get the best products they need.
In 2019 we launched Dojo, a Paymentsense company, that was designed to go beyond sales to address business owners' pain points across the UK. I transitioned into the role of a Business Analyst, which really opened the door to the captivating Dojo projects that were serving our customers. One of my proudest achievements was spearheading the development of the legendary LTV V2. I collaborated closely with stakeholders and our talented development team to determine the lifetime value of our customers. This created a solution for how to calculate commission for the field seller bringing those customers to Dojo.
As a business analyst, I had the privilege of working alongside talented software engineers. That inspired me to take a leap into software engineering. The challenges the engineers addressed, and the opportunity to help solve complex problems, made me want to join their team – so when the opportunity to join arose, I embraced it.
How did you become interested in Dojo, what drew you to working here?
Paymentsense had already captured my attention with its revolutionary approach to the payment industry. However, it was Dojo's irresistible culture of learning, growth, and experimentation that truly won me over. The focus on personal and professional development, coupled with a strong sense of camaraderie within teams and tribes, creates an enchanting work environment.
What was your biggest challenge in making the leap into your current role? What was your biggest learning?
Transitioning into my current role as a software engineer hasn't been without its challenges. The learning curve has been steep, and the vast array of tools and services can feel like a roller coaster ride. But with the support of experienced software engineers, coding bootcamps, and online courses, I've embraced the challenge. My colleagues have become my mentors, eagerly sharing their wisdom and guiding me through the maze of programming languages and fundamentals. It's the perfect environment for growth.
What skills from your past roles helped you most in your current one?
What surprised me most was the unexpected harmony between my skills as a Product Owner and Business Analyst and my software engineering role. Because of my unique skill set in stakeholder management and requirements gathering, I approach software development with a holistic perspective. I strive to communicate effectively with stakeholders, prioritise features based on their business value, and bridge the gap between technical implementation and ambitious business objectives.
How is the Dojo approach different or unique to the way you've worked previously?
When it comes to Dojo, what truly resonates with me is the culture of learning, growth, and experimentation. It's a place where experimentation is encouraged, trust is given, and flexibility is celebrated. The strong connections within teams and tribes create a collaborative work environment where networking becomes a powerful tool for daily success.
I'm still at the beginning of my journey, but I'm filled with enthusiasm and determination to make a significant impact in the software engineering realm. Together with the talented individuals at Dojo, I'm excited to push the boundaries, embrace new challenges, and evolve both professionally and personally.
Interested in becoming a software engineer at Dojo?
Find more information and open roles here.
Meet dojo next week at Karren Brady's Women in Business & Tech Expo, register here for free and visit their stand (B75).
Back to content